Design for Everyday Mobility
Design for Everyday Mobility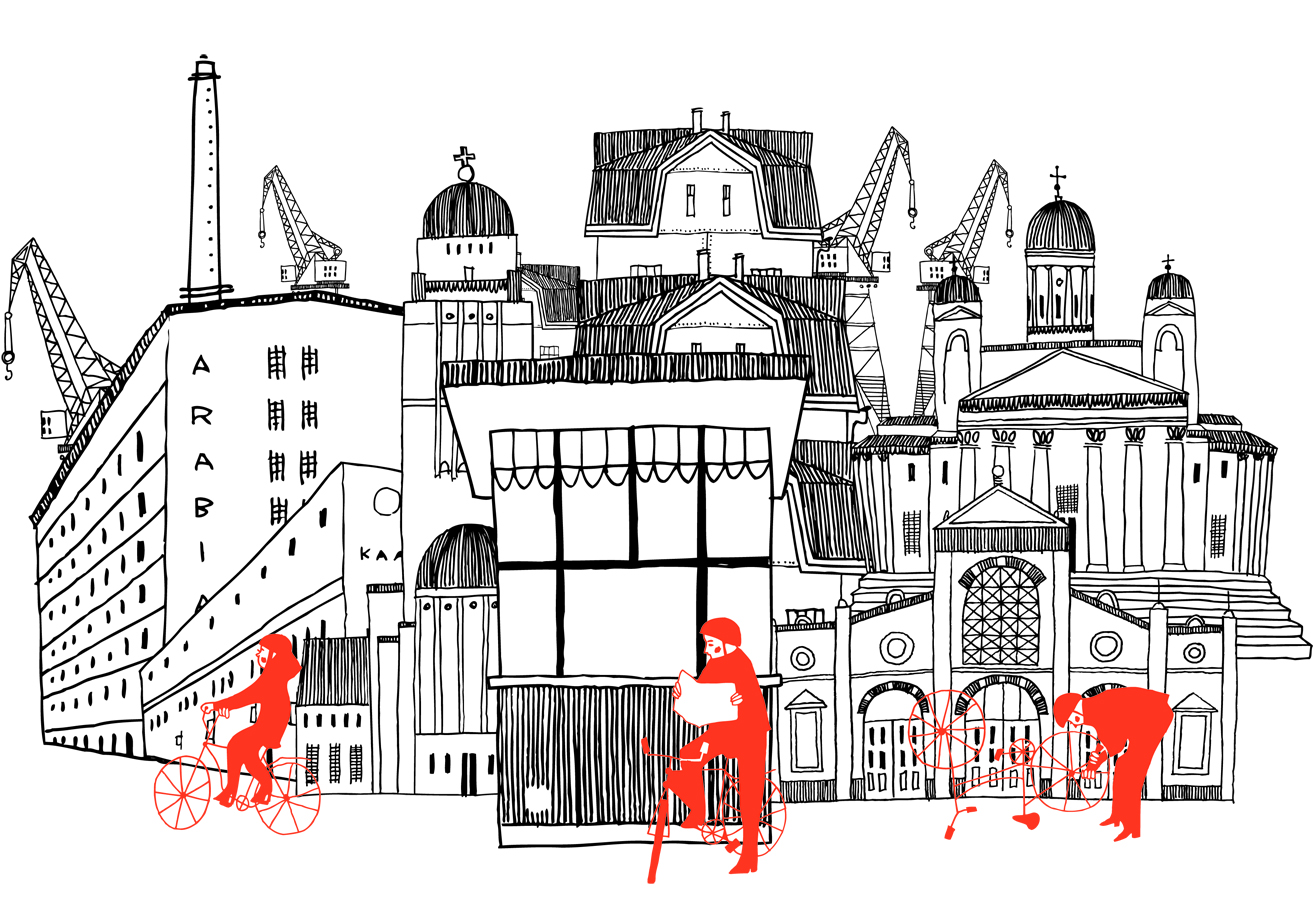 Design for Everyday Mobility (Liikkuvan arjen design or LAD in Finnish) is carrying out design-based and user oriented development activities for Helsinki Metropolitan Area built around sustainable transportation. In other words the project searches and creates solutions to enable a better environment for cyclists, pedestrians and the users of public transport. In addition one key interest is to create a design-oriented multidisciplinary way of working which strengthens design thinking in urban planning.
The projects for Everyday Mobility support cities' attractiveness by creating more pleasant and vivid urban culture and resident-oriented design. During 2011-2013 the three main themes were developing a Bicycle Centre concept in Helsinki, designing bicycling solutions for the new Kivistö residential area and increasing the accessibility and safety of Malmi railway station through design and art. These ideas and implementations are now published as a book.
Currently the main focus is on further development of the Bicycle Centre service into a network that has nodes around Helsinki.
Live Baltic Campus
Live Baltic Campus

The project Live Baltic Campus aims at developing campuses as innovation hubs by creating better urban environment for businesses and residents and thus contributing to new job creation in the local economy. The idea is to create a design-based working method for participative urban planning which is adopted by cities as part of their normal work.
In practice, the project brings together city planners, government representatives, campus developers and stakeholders to utilize the campuses as labs with an aim to develop plans for better integrated urban management of the Central Baltic region. The project creates a network of practitioners ensuring knowledge transfer between the northern and southern parts of the Central Baltic region. Pilot implementations conducted in each area explore participative urban planning in its different phases, from preceding the official planning, to activities supplementing the official planning and following the official process.
As the main result, project creates integrated campus development plans, as well as service concepts and implementation plans for each partner region via pilot cases co-developed with the city government and stakeholders. In addition, the project creates a platform for discussing policy objectives, exchanging best practices and improving the quality of life indicators. By creating better urban environment for businesses and residents, the project creates new jobs and has positive impacts on the local economy.
Lead partner:
Helsinki Metropolia University of Applied Sciences
Project partners:
Riga Planning Region, University of Latvia, University of Turku, University of Tartu, Uppsala University, Stockholm University and City of Helsinki
Associated partners:
City of Turku and Helsinki-Uusimaa Regional Council
Project is funded by the Central Baltic Programme and the Regional Council of Southwest Finland and is running from 1st of October 2015 to 31st of March 2018.
User-Centered Campus Design
User-Centered Campus Design

Metropolia will in the future operate from four campuses instead of the current 20 premises. The campuses are situated in Arabianranta in Helsinki, Leppävaara in Espoo and Myyrmäki in Vantaa, with a new campus to be built in Myllypuro in Helsinki. The campuses are concentrations of many fields of expertise, and networks of open learning that radiate new vigour around them. The Myllypuro campus will be built partly over the metro, next to the Myllypuro shopping centre and Liikuntamylly gym, with excellent connections. Planning is in progress for the design on the massive campus that will cater for the needs of some 6,000 students. The City of Helsinki will decide on the implementation in the spring of 2015. The first students, lecturers and staff should be able to move in to Myllypuro in the autumn of 2017.
User-Centered Campus Design project (Käyttäjälähtöinen hybridikampus in Finnish) brings the view points of students, staff, local residents and entrepreneurs into the discussion when planning a new Myllypuro campus and developing the campus in Arabianranta. The project gathers experience based information from the stakeholder groups and turns them into service and spatial ideas to be implemented on the campuses.